Welcome to Kongeparken Camping
Kongeparken Camping is a family business that has been in the Lima family for over 30 years. It was built on a cultural pasture that belonged to the family farm "Sollund" in 1985 and we had our first overnight guests in the spring of 1986.
The campsite today
It is now Ingve Lima who owns and runs the place with good help from his parents and other employees. The place has 27 cabins where 21 cabins are like 5 men's cabins and 6 cabins have been upgraded / renovated and for 6 people. We also have good parking spaces for caravans, motorhomes, tents, etc.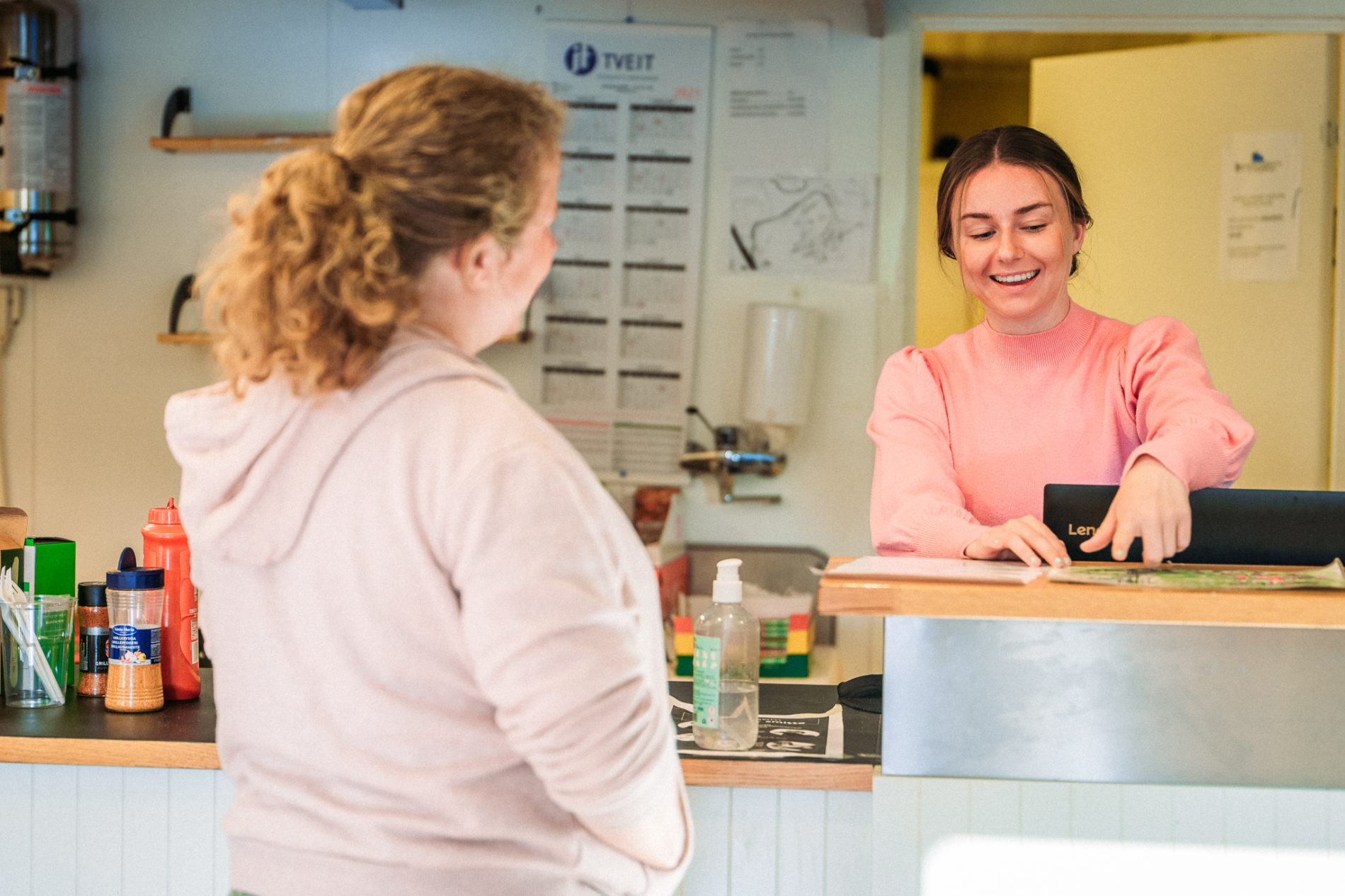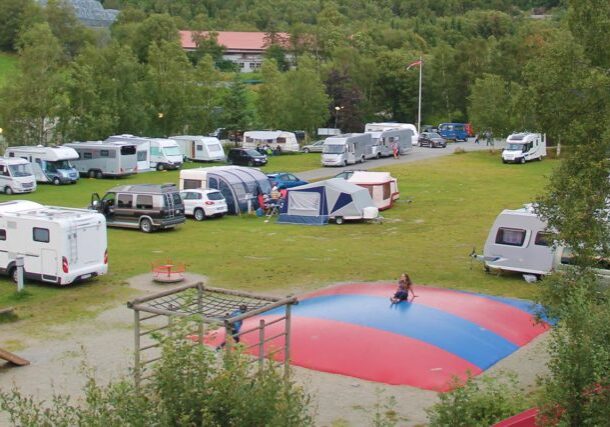 Here there is a large bouncy castle, slide of 7 meters, play cabin w / slide, climbing frame, a swinging seesaw, carousel, swings and sandpit. There is also a small playground next to the cabins with swing set and sandpit. In the immediate area there are opportunities to go hiking, and enjoy nature.
We also have a large service building where we have a reception, fast food / kiosk, sanitary facilities, etc.